WORK WITH THE PROS AT PROFICIENT PLUMBING SERVICE LLC FOR YOUR PLUMBING SOLUTIONS
Schedule our plumbing services today
Proficient Plumbing Service Boise, Idaho
Welcome to Proficient Plumbing Service, your one-stop-shop for all of your plumbing needs. We provide the community with a variety of services that include everything from installations to repairs. With years of experience and a dedicated team of hard-working professionals, we are always prepared to deliver quality services on the drop of a dime. At Proficient Plumbing, we truly care about the well-being of our neighbors so we offer unbeatable prices to ensure that they're taken care of. Whether you have questions about your plumbing systems or need rapid repair, trust in us today!
Service Locations
Our fully stocked Plumbing Trucks come to you in Boise, Meridian, Eagle, Garden City, Hidden Springs, Nampa, Kuna, Caldwell, Star, Middleton and all of the Treasure Valley.
Boise's Go-To Plumbers
As a locally owned and operated business, we feel obligated to help the Boise community succeed and improve. To do our part, we offer plumbing services that are uniquely excellent. With every job, we take the extra time to ensure that every detail is left perfect. This protects our customers from further headaches and builds our reputation as a dependable plumbing service. We are also proud to provide our expert services at very affordable prices, claiming the title of "Best quality at the lowest price!" Whether you live in Meridian, Eagle, Nampa, or Boise, you can depend on us to always take care of your needs.
Plumbing Services
We offer an extensive list of services to ensure that everyone's needs are addressed. With years of experience in the industry, we are able to deliver high-quality plumbing services and guarantee 100% satisfaction. The services that we proudly provide include;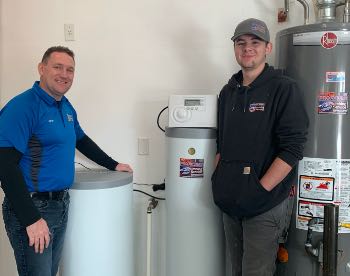 Water Heaters
Water Softeners
Bath Tub/Shower Installation
Drain Cleaning
Faucets
Sinks
Toilets
Plumbing Remodeling
Leaks/Pipe Repair
Repiping
Garbage Disposal
Gas Lines
Sump Pumps
Frozen Pipe Repair